Are you losing hair whenever you shampoo or comb? This is a very common problem which many of us face. If we keep losing hair on a daily basis, then imagine what situation we will find ourselves in after a few years! Am I scaring you? Well, don't be scared since we need to pull up our socks and do something straightaway to combat further hair loss and induce new
hair growth
.
The good old onion is an amazing natural remedy to fight hair fall and also effectively increase the growth of your hair.
You might be thinking how to use the onion
treatment for hair growth
especially when it smells awful? But think of it this way: wouldn't you like to get rid of hair fall problems? Moreover, if you already see your hair line receding or some bald patches showing up, isn't it better to opt for using something you would find in your own home instead of spending more money at the salon where they promise you great results with regular hair spas but which usually don't work out ?
Treatment for hair growth with onions is not just natural but completely safe as well. We are not loading our hair and scalp with harsh chemicals but utilizing an ingredient which can
prevent hair loss
and encourage new hair growth at the same time.
Onions are high on sulfur content. That is why the juice of onions is capable of stimulating hair growth as sulfur helps in increasing blood circulation. It also diminishes any kind of skin inflammation due to its antibacterial properties. Moreover, onion juice makes your hair stronger, opens up the pores of your hair follicles that were blocked and prevents scalp infections at the same time.
Here are some ways to use onion to treat hair fall and promote new hair growth:
Using raw onion juice:
This is the easiest way to derive the benefits of the sulfur content of onion. Just blend some onions in your food processor and extract the juice; apply this on your scalp and leave for at least 30 minutes or more if you wish; rinse off using a mild shampoo. If this is done for a minimum of thrice a week, you can expect to see results within one or two months. Please be patient as this is a natural remedy.
Using onion-honey mixture :
Take one-fourth cup of raw onion juice and add honey to it. Use this to massage your scalp on a daily basis to see the difference.
Using a onion-rum concoction: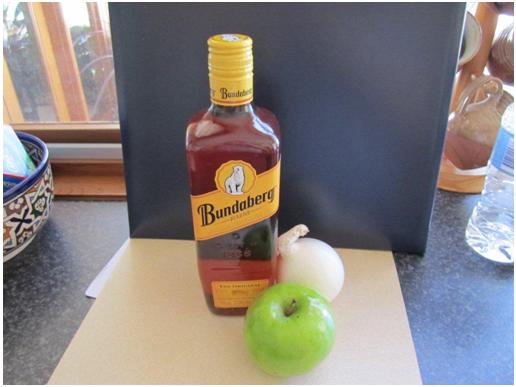 If you really cannot stand the smell of onions on your hair, you can try this method instead. For this you have to chop an onion and soak it overnight in a glass of rum. Do not put this in your refrigerator. The following day, strain it to remove the onion bits and use the liquid for massaging your scalp. You can also use this as a hair rinse.
Hope you will find these onion hair growth remedies useful. If you start caring for your hair today, you can not only eliminate hair fall from your life but also get the thick, shiny and long mane you have always desired.
http://www.stylecraze.com/articles/how-onion-helps-hair-growth/?ref=hotpickssidebar