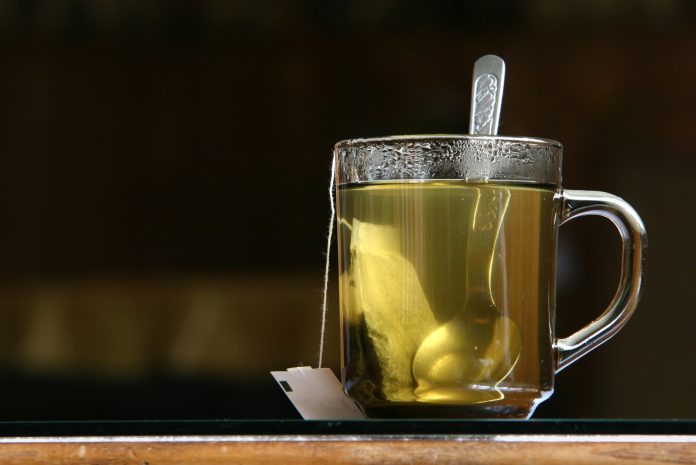 A new study in the Journal of Medicinal Food has investigated whether the contents of a cup of green tea could have specific calming properties after a stressful experience
Dealing with stress can be a daily battle for some people but extreme stress can cause a condition known as post-traumatic stress disorder (PTSD). PTSD was known previously as 'shell shock' as it was common amongst soldiers fighting on the front line and is a type of
anxiety disorder
which someone may develop after an experience such as being involved in, or witnessing, traumatic events.
A new laboratory study1(in vivo) has been carried out to try to understand whether components of green tea can help with PTSD. In particular, an antioxidant polyphenol found in green tea, catechin, known as epigallocatechin-3-gallate (EGCG), has been shown to help relieve symptoms of anxiety and depression.
The study found that a single prolonged stress event caused an impairment in cognitive function. However, when EGCG was given daily for 14 days after stress, the impairment improved. In other words, EGCG protected against the damage caused by the stressful experience. Based on their findings, the authors proposed that ECGC could play a useful therapeutic role for people suffering from a post-traumatic stress disorder.
The proposed mechanism for the
beneficial effects of the green tea
antioxidant EGCG seems to involve pathways limiting the biochemical changes which cause neuroinflammation in the brain. Also, EGCG may reverse the dysfunctional aspects of learning and memory-related behaviour triggered by a traumatic stress episode.
Commenting on the study, dietitian, Dr Carrie Ruxton at the Tea Advisory Panel (TAP) notes: "This study adds to the growing evidence for the calming effects that a cup of tea can bring. The presence of natural
polyphenols, such as the antioxidant EGCG present in green tea plus those seen in black tea, have been linked with a number of beneficial effects, including heart health, gut health and even weight management2. This new study shows that EGCG also has the potential to ameliorate some of the harmful consequences after experiencing a highly stressful situation.
"As PTSD is a serious condition with far-reaching effects on wellbeing, a small action such as sitting down and relaxing with a calming cup of green tea could be a simple, yet effective, natural way to help on the journey of healing."
[1]
Lee B et al. (2018) Effects of Epigallocatechin Gallate on Behavioral and Cognitive Impairments, Hypothalamic-Pituitary-Adrenal Axis Dysfunction, and Alternations in Hippocampal BDNF Expression Under Single Prolonged Stress. J Med Food. 2018 Oct;21(10):979-989.
https://www.openaccessgovernment.org/green-tea-calming/62752/
Click Here For More Articles
Don't forget to opt-in to Our Healthy Living Society and get 3 free gifts while receiving the latest information on health, well-being and groundbreaking news about natural nutrition.