When it comes to food-based remedies, honey and lemon is just the beginning.
Can eating the "right" foods protect you from cold and flu? Doubtful. But eating well, in combination with rest and exercise, will support a stronger immune system which should help you recover faster if you do come down with a bug this winter. So while food might not be the cure, it could give you a fighting chance.
So what to look for?
Vitamin C or L-ascorbic acid is a powerful antioxidant and a key player in keeping our immune systems functioning well. Humans, unlike most animals, can't make vitamin C, so we need to get it from food – it's mostly found in fruits and vegetables. Top votes for vitamin C in your shopping cart? The usual suspects include citrus fruits – grapefruit, oranges and clementines, of course. But also think kiwis, strawberries and pineapple. In the veg aisle, look for peppers, broccoli, cabbage and cauliflower. Potatoes are a great source too so make it a jacket potato for a healthy lunch.
Vitamin A is a fat-soluble vitamin that is key for healthy vision and supporting organ function as well as the immune system. You'll find vitamin A in meat, poultry, oily fish and dairy. Vegetarians should look for foods with good sources of beta-carotene as our bodies convert this into vitamin A. Some go-to fruit and veg include sweet potatoes, pumpkins, butternut squash, spinach, kale, chard, carrots and red peppers (basically think yellow, red and leafy green). On the fruit front, go for gold – fruits such as cantaloupe, dried apricots and mangoes are all winners.
Zinc is a key nutrient our bodies need for everything from making DNA to helping fight off bacteria and viruses. One of the top sources of zinc is oysters, which seems as good a reason as any to splash out on a dozen on the half shell. Other sources include red meat, poultry and some seafood like crab and lobsters. For vegetarians, pulses, nuts, and whole grains are all good contenders.
Vitamin E, like vitamin A, is fat-soluble. It's an antioxidant, helps keep skin and eyes working well and supports a healthy immune system. You can find vitamin E in a lot of different foods, including plant oils, such as soya, corn and olive oil, nuts (almonds are particularly good), seeds and whole grains. Green vegetables like spinach and broccoli contain some vitamin E too.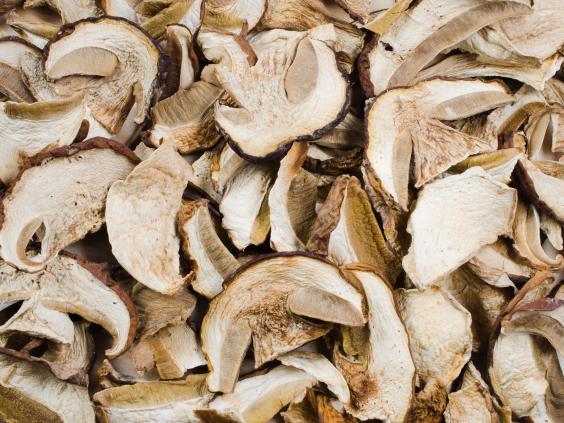 Can you get vitamins C, A, E and the nutrient zinc in tablet form? Of course. But most experts agree that getting it from foods is a much healthier option. Helpfully, many of the foods full of immune-supporting goodness are also in season, so keep your kitchen stocked with hard squashes like butternut squash and pumpkin, winter greens like kale and cavolo nero, potatoes (plain and sweet) along with oranges, lemons and grapefruit. Cure? No. But they just might make the lurgy linger less.
While you're out shopping, think about adding these for a healthier storecupboard.
Tomatoes are full of lots of key vitamins and nutrients but they're hardly in season. Luckily tomatoes in jars or tins are great options to have on hand. While research shows that vitamin C is reduced during the cooking process, levels of lycopene – a powerful antioxidant – increase. Splash out with a well-crafted jar of Abel and Cole's Cherry Tomato Passata, at £2.25 for 330ml.
Mushrooms are rich in fibre, vitamins B and C, calcium, potassium and other nutrients. But what has people really excited is that they're sources of two powerful antioxidants that could protect the body against some of the problems of ageing. Porcini mushrooms – also know as cepes – are particularly potent. Porcini are native to Italy but you can find these umami-rich mushrooms in dried form. Rehydrate them or add them directly into sauces. Best yet? They don't appear to lose any of their nutritional credentials during the drying process. Try porcini mushrooms from Souschef, from £3.95.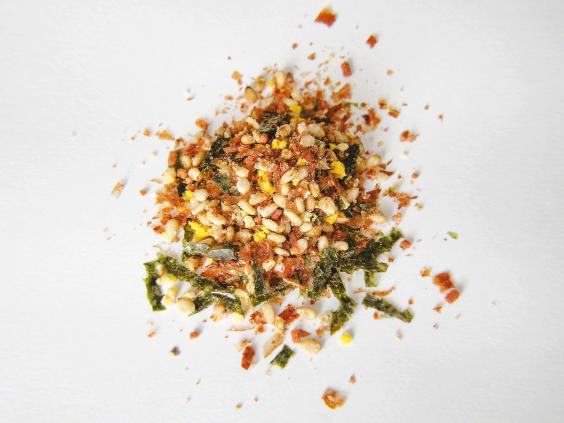 Furikake is a traditional Japanese condiment made of a blend of black and white sesame seeds and seaweed, often with chilli flakes added. It was developed in Japan after the First World War, as a way to boost nutritional intake. Sesame seeds provide lots of good things including protein, iron, zinc, copper and vitamin E, while seaweed is rich in protein, iron, calcium, iodine and vitamins. Sprinkle furikake on eggs, soups and salads, vegetables – basically anything that could use added crunch and zing. Pick up furikake from Mara Seaweeds, from £5.49.
Miso soup is a Japanese culinary mainstay, often eaten with pickles and rice for a nutritious breakfast. Miso soup is made from a mixture of dashi stock and miso paste and is full of vitamin B and protein. It often has added seaweed and cubes of tofu for added nutritional punch. Check out Itsu's miso soups at Sainsbury's, for £2.00 for a pack of three.
Click Here For More Articles
Don't forget to opt-in to Our Healthy Living Society and get 3 free gifts while receiving the latest information on health, well-being and groundbreaking news about natural nutrition.