...or anyone who wants to eat simple whole foods that build and maintain a lean physique!
The skyrocketing popularity of vegan foods (yay) means that there are more and more great, fancy, and mind-blowing vegan recipes out there for fabulous vegan breakfast foods. Of course, that's wonderful, and we all like to prove that vegan food can kick non-vegan food's ass any day of the week. But let's be real: who is making beautifully arranged açaí bowls every morning?!
The fact is that our family has been eating the same breakfasts for about a decade now, whether preparing for a bodybuilding competition, losing baby weight, pregnant, lactating, growing up…because we've been occupied doing all of these things, we like to keep it simple!
Here are the few simple plant-based breakfast options that have worked for us for a decade:
---
Oatmeal in it's infinite varieties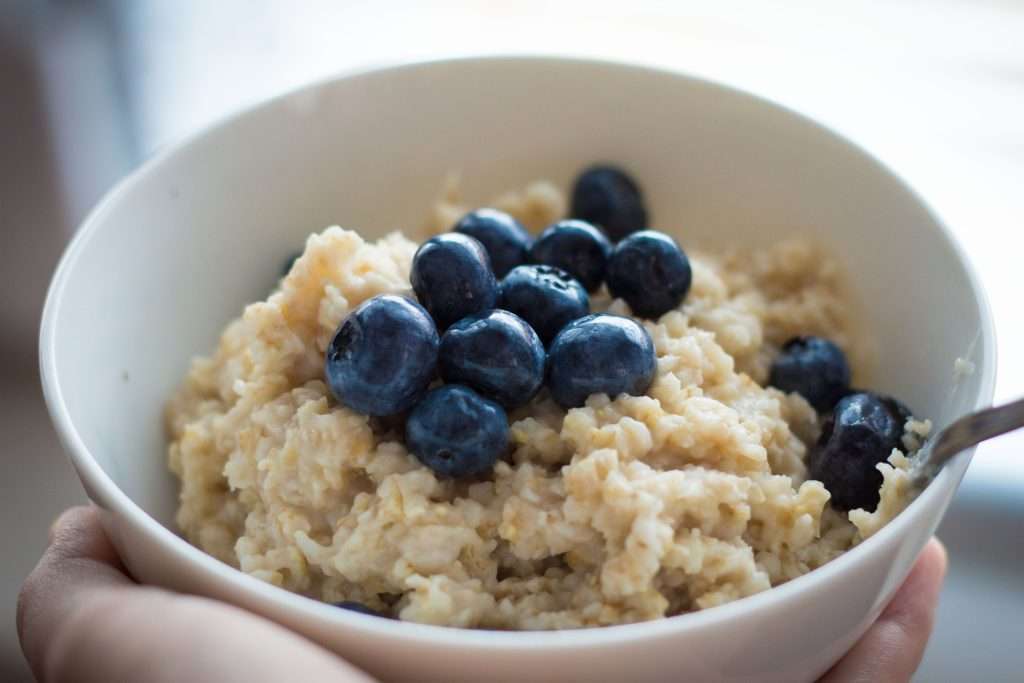 Typically, we buy bulk rolled oats, pour hot water over them in the morning and let them sit for a while, then eat! Derek brings his in a container to work, and the kids eat theirs when they wake up. Some of the many ways we top it to add variety and keep it interesting:
blueberries and cinnamon
vanilla plant milk (soy, almond, etc.) and dried berries, maybe some pumpkin seeds
Chocolate: cocoa powder, stevia, and mashed banana – even a few vegan mini chocolate chips for special occasions
PB&J: nut or seed butter and fruit-sweetened jam
Peanut Butter Cookie Dough Oatmeal: walnuts, flaxmeal, powdered peanut butter, vegan mini chocolate chips, sugar free sweetener
Apple Cinnamon: minced apples, nuts, cinnamon
There's so many ways to spice up this cheap, simple food. An alternative grain that works for all of the same toppings is quinoa. Sometimes I prefer the drier, fluffier texture of quinoa to the creaminess of oatmeal, and it's a great way to use leftovers. It works particularly well with dried berries, toasted nuts, and pumpkin seeds – if you have some leftover quinoa in the fridge, just reheat and top!
For a fancier oat-based breakfast on-the-go, I like
these oat flour muffins from Julieanna Hever
, the plant-based dietitian. The oats you have on hand can be ground up in the blender to make oat flour, which is a whole grain alternative to all-purpose flour. Some changes I make to the recipe are to use a sugar substitute (
erythritol
) and 1/2 or less of the chocolate chips called for. Blueberries can also sub for the chocolate chips.
---
Beans & Greens Shake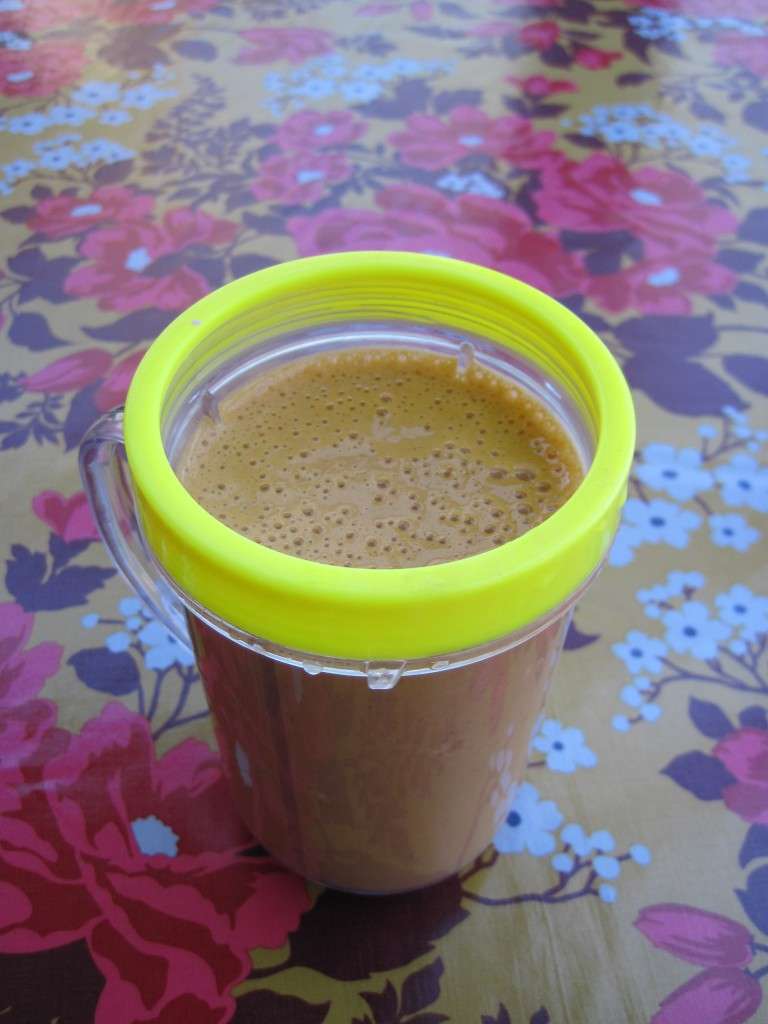 Yup, beans for breakfast. Derek and the kids eat oatmeal, but lately I prefer a lighter breakfast that is more hydrating after getting dried into a prune over a winter's night . It's also a good way to get extra nutrition in, and you really can't taste the white beans.
Remember, the more beans you eat the greater your lifespan
!
Our base bean shake recipe is right
here
, where you can even listen to Derek's interview about it on Bite Size Vegan. MY breakfast version, that I divide three ways between myself and the kids, usually includes:
Base
2 bananas (pre-baked sweet potato works too)
2-4 Medjool or deglet noor dates for sweetness
1/3 – 1/2 cup white beans (Great Northern, navy, cannellini, white kidney)
water or plant milk to desired thickness
1 ounce walnuts (optional)
1 Tbsp flaxmeal (optional)
2 Tbsp cocoa powder (optional)
1/2 inch chunk of fresh turmeric for anti-inflammatory properties (optional)
fresh spinach
frozen greens (optional)
fresh or frozen berries
Flavors
Mexican Chocolate: add 1/4 tsp cinnamon, 1/8 tsp ground ginger, 1/2 tsp vanilla extract – even cocoa nibs
Cherry Vanilla Almond: frozen cherries, 1/2 tsp vanilla extract, 1/8 tsp almond extract
Chocolate Peanut Butter: 1 Tbsp powdered peanut butter and 2 Tbsp cocoa powder
It looks like a lot, but I generally don't put everything in there – just what is convenient.
---
Give these plant-based, muscle-building breakfasts a try or share your own simple plant-based breakfast ideas with us in the comments!
Click Here For More Articles
Don't forget to opt-in to Our Healthy Living Society and get 3 free gifts while receiving the latest information on health, well-being and groundbreaking news about natural nutrition.